The Power (And Necessity) of the Mental Health Day
You don't live to work; You work to live.
You deserve a reset day.
I'm sure we've all had a moment where we wished we could pack a bag, get in the car and drive somewhere quiet, calm and soothing… ALONE. Get away from work, get away from home, get away from the dog, kids, husband, wife, boss, emails, computer…. I get it.
And I'm somewhat happy to say I've done it - I've hosted myself for a weekend and did what I wanted to do in order to heal my brain. Sometimes stress of life and career gets too heavy and you just need a break. Unfortunately its shunned upon to admit this to anyone - as if it's some sort of weak moment, admitting defeat.

In 2018 we face some of the most stressful and invasive corporate etiquette practices that have ever existed. In the late '50's / early '60's, you went to work at 9am and you left at 5pm. Computers weren't a thing and you didn't have a cell phone strapped to your side. You talked to people face to face, and had 'think-tank' meetings over cigarettes and bourbon. Sure, there were work stresses and deadlines, projects and assignments just like always but it was generally socially unacceptable then to work past a certain point. Family was a respectable responsibility.

Today there are some people who work for companies requiring them to read and respond to emails at all hours, pick up their cell phone no matter what, and shun their wants to grow their family by having children. In states like NJ, cost of living is so high that you NEED at least two incomes to stay somewhat afloat. So it's not a surprise that many people have a hard time "turning off" when they get home (because hell, they aren't really ALLOWED to for fear of losing their jobs).
I do want to do a piece specifically on how to leave work at work, but for now I want to say that if this is you and you feel like your life is solely based around work, and you're slowly losing your cool, it's okay and natural to want to take a break. Here are a few suggestions on what you can do and where you can go to treat yourself - YOU DESERVE IT. It's good for you.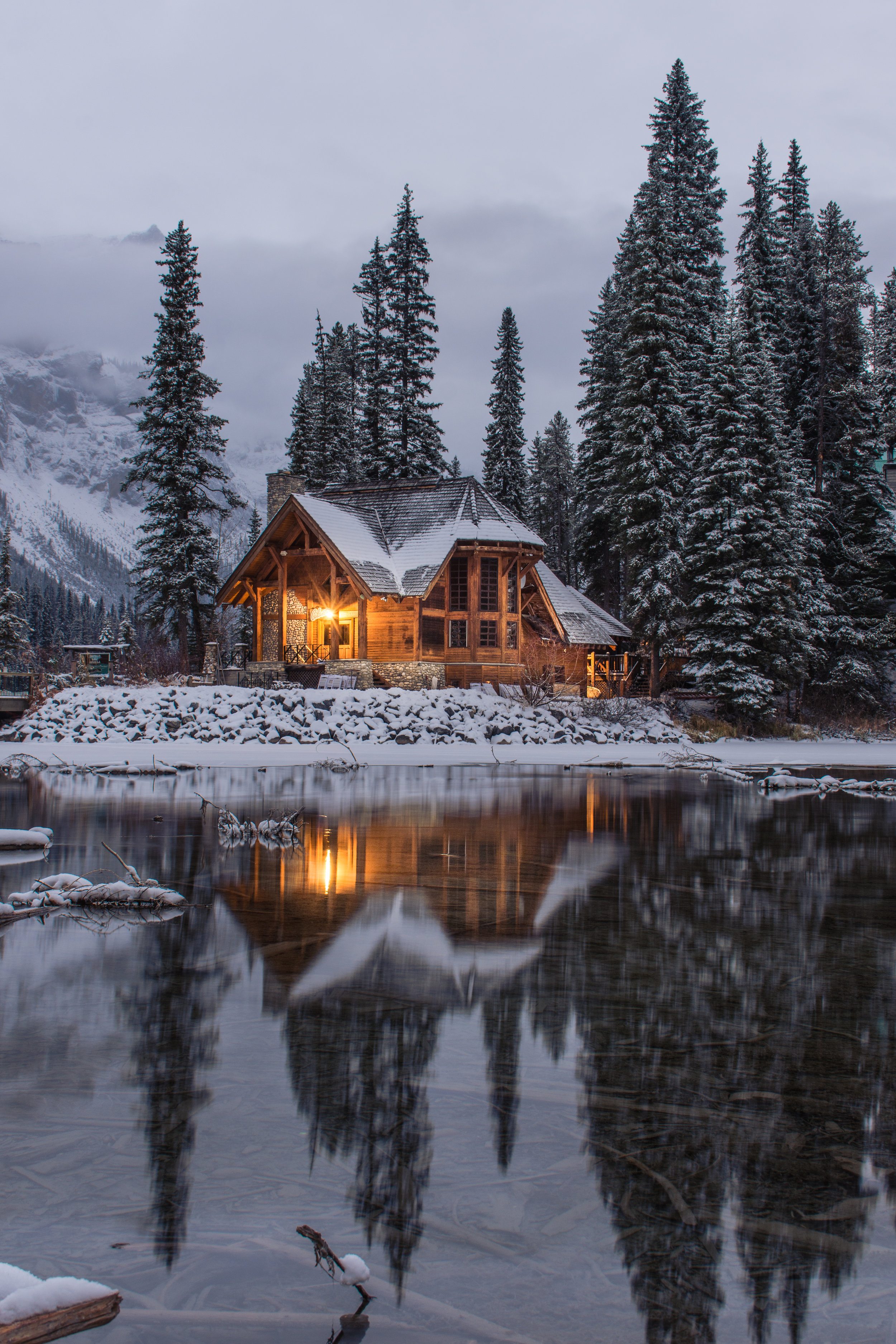 AirBnB, Here I Come.
You owe it to yourself to download AirBnB and VRBO apps on your phone, and take a look at some places you can drive to for a weekend getaway.

There are so many rental properties on both of these sites that are highly rated and can offer you beautiful, serene accommodations in scenic environments. I personally love going away in the winter time to a lake / cabin house. I bring my guitar and some hot cocoa, a nice book, my Bluetooth speaker and take in the beauty. And No Work. That's a must.
TIPS: Make sure you read all the fine print on these properties, read the reviews and research the area on Google Maps to make sure this is the vibe you're going for. Also definitely play with the advanced search menus: If you really really want a house in a warm climate with a pool and a gym, Checkbox it! You'll be surprised at what pops up!
A Perfect Spa Day
If you can't go away for a full weekend, you can plan for a completely soothing and pampering experience at a day spa. These places are perfect for personalized quiet relaxation. Here's how it usually (…should) goes: You arrive at 10am, change into a plush robe and slippers, lock your phone away and go into a beautiful relaxation room. You'll lay down on a comfy daybed and someone will bring you aromatic teas while you sit and breathe in the environment around you. Then you'll go in for your scheduled massage or treatment - I suggest hot stone massages highly or body wraps. Some places have a sauna and/or a jacuzzi you can hang at for the rest of the day. I typically also schedule a pedicure to finish out the day feeling nice.

If you're anti-massage you can still have a great time at a day spa - A great one is The Red Door Spa by Elizabeth Arden. This place has a nice facility that gives you access all day long to the jacuzzi, sauna, steam room, tea room, showers, and more.
Sleep Your Stress Away
I know this looks weird but you really have to try this. Float Spa's are growing in popularity, and after experiencing one I know why. This is great for men and women, and even a great gift certificate to give to a couple. Here's how this works:
When you show up for your appointment they'll ask you to watch a little video: Basically this is a big "sensory deprivation" pod that provides ultimate relaxation - if you allow it. Don't get hung up on the sensory deprivation thing… this is extremely cool! You get your own large shower room, lock the door, get undressed and take a shower with some nice soaps provided by the facility. Put in your ear plugs and get into the pod. Inside is about a foot of water but it is so dense in Epsom salt you can put your legs and arms up in the air and not touch the bottom. The pod itself glows in different soothing colors and plays relaxing spa music or soothing nature sounds. You can either leave the lid open or closed (I left it open but I think the next time I go I'll close it - I felt a bit cold) and basically you get in, lean back and float. The water is very warm and it feels GREAT on your muscles. The Epsom salt actually soaks into your muscles and pulls out all the stress - I was lightly sore the next day! Lean back and try to sleep - think of nothing but the music and your breathing. After time you'll fall asleep and this will be THE BEST SLEEP you've had in a while. You'll wake up with a gentle rush of cycling water as the pod starts to churn. Get out, wash off the salt crust that has formed around your arms, and when you go home you'll realize you're the most relaxed you've been in a while.
The Extreme Getaway
If you are at the breaking point and have cash to spare, and a weekend won't cut it, I suggest the over-the-water bungalows at Sandals Jamaica. Now look, these aren't cheap, and they're in high demand. But even if you have to book a month or two in advance, at least you have something beautiful to look forward to for yourself! Consider the experience a "RESET" for your life. All your cares are taken care of for the money you're spending here, though it's not as expensive as the original OTW bungalows in French Polynesia (totally worth it but more for honeymooners than anything else). You won't have to leave this beautiful bungalow, and you can sun all day and swim with beautiful sea life. Extraordinary.
I'll make sure to add ideas here on good getaway ideas, and if you have any you've experienced for yourself I'd love to hear it! Meanwhile try to compartmentalize your day as best as you can and know that there's no shame in treating yourself for a few days to relaxation. Life wasn't meant to be 2018 stressful!
WLL